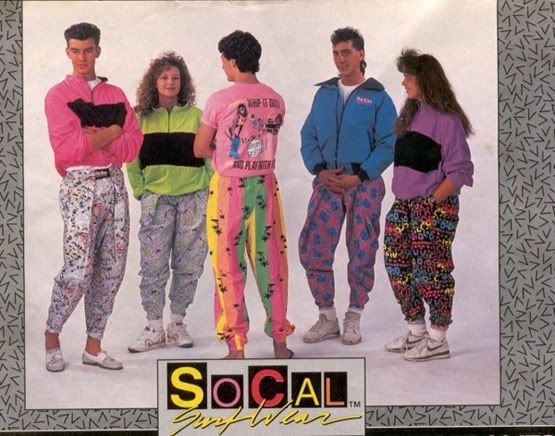 It didn't take Ricardo Tisci's Givenchy resort show yesterday to make us realize how into 80s surf culture and fashion we are right now, but his show did make us literally giddy and lightheaded and stunned all at once (as good art should, we think). No, our obsession started with the purchase of Jessica's hot pink and black aztec print cropped "Hammer pants" a few weeks ago.
And so, more surfy stuff that is just so righteous right now:
Now go away, June gloom.